Maximize sales at this year's craft fair!
Maximize sales at this year's craft fair!
Here are some tips on how to maximize sales and build a connection with customers that lasts even after the Mt. Rainier Craft Fair is over.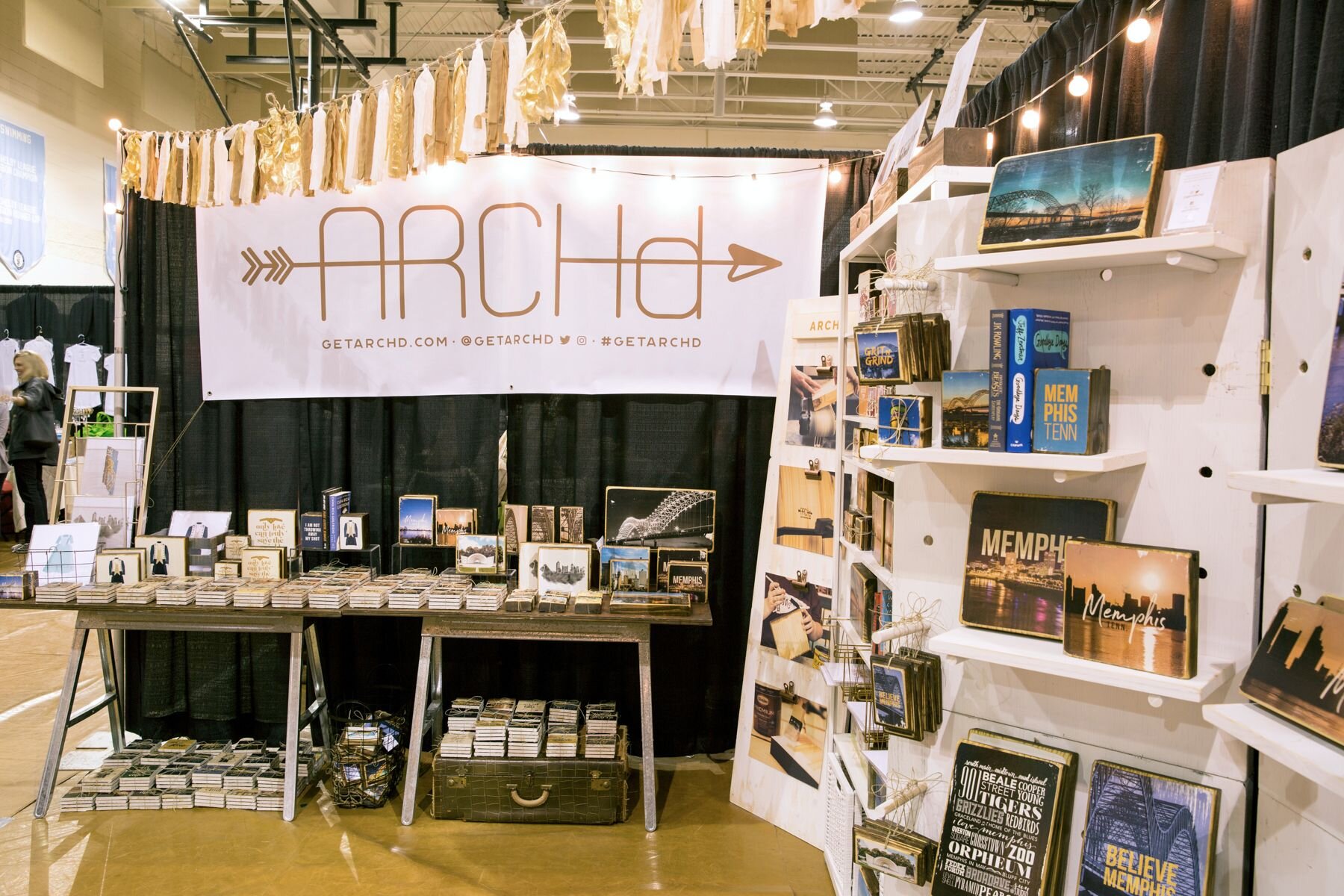 If you are selling products, branding is super important. Your first impression sets the precedence for how consumers view your products and ultimately plays a huge role in consumers spending money with you.
To brand effectively, you want to ask yourself a few questions such as

What do you want to tell your customers about yourself and the products you sell?

Are your products hand-made? Are the materials ethically sourced?

Are your products high-end? What is unique about your products? What are some special ingredients?
The design of your booth should be a full representation of your brand, so take time to think about the message that you want to convey to your customers. This will help you create a visual story when decorating your table.
Pro Tips:
Make sure your products are well lit and displayed vertically, at eye level where customers can see it.

Make sure your products are labeled with prices or have a few prints out with products and corresponding prices listed so customers don't have to guess.

Make sure you have business cards with your social media, website, and location on hand with you.

Give away promotional items like badges, postcards or bags with your branding and logo on so that they can remember who you are even after the craft fair.
On the day of the craft fair, your goal is to give the best customer service and make shopping with you as easy as possible for customers. This means understanding that customers may not also have cash on them. Bring a mobile card reader with you so if a customer wants to pay with their card, you won't lose out on a sale and you have a way to accept different payment methods.
If getting a mobile card reader is not an option, please research other apps that allow you to send and receive payments such as CASH App and Zelle. Don't forget to learn exactly what it is that your customers need and look for opportunities to up-sell when appropriate. Don't overdo it and push a big sale – you'll be able to gauge each situation and see if there is room for you to offer a more expensive product as you talk with the customer.
Pro Tips:
If your product is suitable, offer some testers on your booth so that customers can try before they buy. Smile and be friendly, make conversation without pushing a product. Keep in mind that even if a customer doesn't buy a product with you, this is still a great opportunity to introduce your brand to new people who may become buyers in the future.
Tip #3. Think about the bigger picture

Tip #3. Think about the bigger picture
On the day of the craft fair, your focus may be on making sales and having everything running smoothly but remember the bigger picture. This is your perfect chance to take advantage of future marketing efforts and connect with customers. This craft fair is the ideal place to speak with your customers, so it would be silly not to try and turn them into lifelong customers. Ask customers to leave their email address with you (have an email sign up sheet on hand) so you can send them updates, offers, and new products.
If you're struggling to get people to leave their contact details, then think about running a giveaway so they have a reason to leave you their email address. Offering a small discount for email sign-ups is a great way to get customers on your mailing list and an amazing tool for long-term marketing.
Pro Tips:
While you're at the fair, take photos of your booth, products, and customers so that you can use them for marketing purposes on your social media pages and your website.
Ask customers to tag you in photos of them with your products, You can use these images to promote your products highlighting the customer's experience. This is a growing marketing tip called user-generated content.
Finally...
Have fun, customers gravitate to sellers who are having fun and truly embracing the experience. Customers buy into experiences before products so give them a great experience and the sales will follow!